Our dedicated board of directors and staff serve our mission at Dependency Legal Services with expertise and unfailing compassion. Get to know the people behind our work.
Board of Directors
Emily Bartholomew received her J.D. from California Western School of Law with a Concentration in International Law. She began her legal career as a dependency attorney, representing children and parents in Mendocino and Lake Counties. She continues to contribute to an annually updated juvenile law treatise, California Juvenile Courts Practice and Procedure.
To add an international lens to her child protection experience, she studied children's rights under international law at University College Cork, Ireland. There, she wrote her LL.M. thesis on the right of unaccompanied children to be heard under article 12 of the Convention on the Rights of the Child. As part of her studies, she interned with the UNHCR's protection team in Malta, where she monitored migrant detention centers and identified unaccompanied children with protection needs.
Emily then relocated to South Texas to represent unaccompanied children detained in ORR custody as an attorney for ProBAR, a project of the American Bar Association. Since 2016, she has served as a Program Manager for the Vera Institute of Justice, where she coordinates the provision of legal services for unaccompanied children in ORR custody and provides technical assistance to legal service providers. Emily also founded the Re-envisioning Project, a privately-funded research project which consulted with survivors of immigration detention to radically reimagine a new approach to the protection and care of asylum-seeking children.
In her free time, Emily can be found dancing salsa and trying to convince her toddler niece, Isla, that she is "the cool aunt."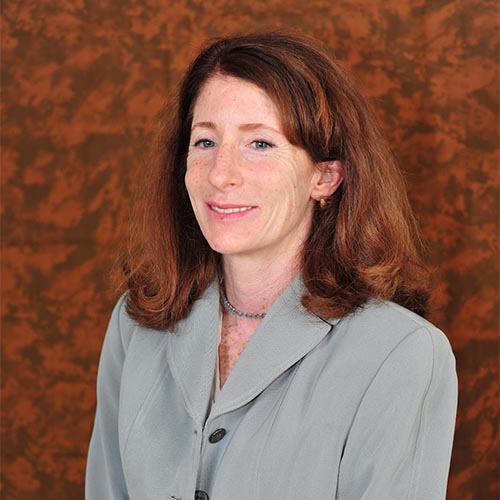 Attorney Derraugh Manion Dawson was admitted to the California State Bar and to the federal Third District Courts in 1997. She has operated her own solo Domestic Law law practice in Davis, California since 2003. During 1999-2003, she worked for the Law Office of Dale Wilson in Sacramento. In addition to a wide array of legal services, this firm contracts with the state to provide legal representation for parents in juvenile dependency proceedings. While at Mr. Wilson's firm, Derraugh gained extensive experience in juvenile dependency law in addition to estate planning, probate, domestic and family law matters. She presented oral argument in the California Third District Court of Appeal and has prevailed on several published and unpublished appellate matters.
Derraugh is currently appointed by the courts to represent minors in Sacramento County. She also served seven years on the Sacramento County Superior Court's Attorney/Mediator panel mediating family law matters involving parties unrepresented by counsel. She currently serves on the nationally recognized "One Day Divorce" program administered by Sacramento Superior Court.
Derraugh was born in Washington, D.C. and grew up in Northern Virginia. In the late eighties, she relocated to California where she graduated Cum Laude from California State University Sacramento with a Bachelor of Arts Degree in Criminal Justice. Upon graduation, Derraugh began working at FamiliesFirst, a local nonprofit social service organization dedicated to bettering the lives of children and families. While working full-time at FamiliesFirst, Derraugh attended Lincoln Law School where she was recognized for outstanding oral and written presentation of an appellate brief. She also served as editor of the school's law review publication and authored numerous articles on developments within the United States and California Supreme Courts. One article described her observations as an attendee at the Ruth Bader Ginsberg confirmation hearings.
Derraugh also serves on the board for the Rotary Club of Davis (3 years) where she is also President Elect and Cottages at Mace Ranch (23 years). She is married with three children and two grandchildren and resides in Davis.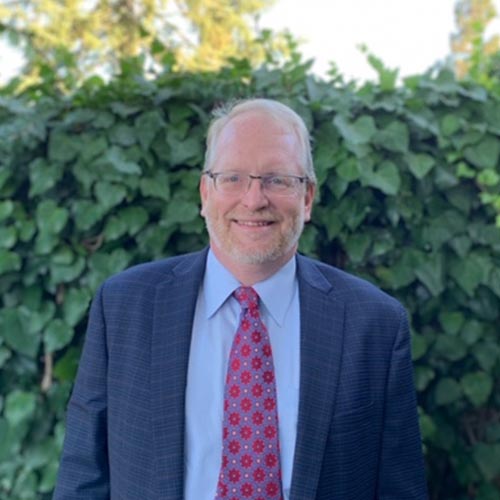 Stephen J. Nelson is an Assistant Public Defender with the Sacramento Public Defender's Office, where he has been employed since 2006. Stephen previously represented parents in dependency cases for over 14 years and was responsible for the formation and management of Sacramento and Stanislaus agencies that represented parents in dependency cases. He has also served on numerous committees that developed policy and procedures in dependency matters for the Counties he has served in.
Stephen is a past advisor to the Sacramento County Junior League as well as a member of the Sacramento Children's Receiving Home. He has been a guest speaker at numerous conferences on the issue of substance abuse in dependency cases and Dependency Drug Court. Stephen is a graduate of McGeorge School of Law and Illinois Wesleyan University, Bloomington, Illinois.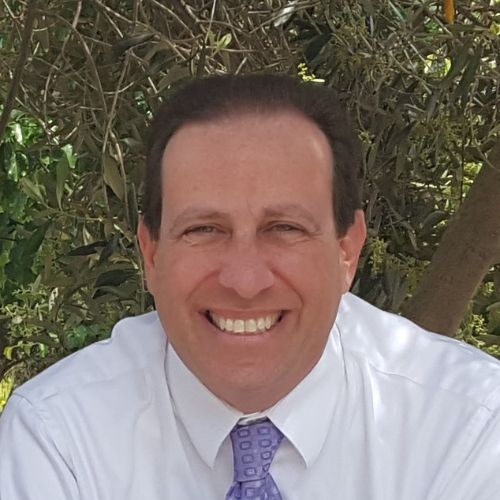 John P. Passalacqua is certified as a Child Welfare Law Specialist by the National Association of Counsel for Children, which is accredited by the State Bar of California, Board of Legal Specialization. John has been representing children, parents and de facto parents in dependency cases for over 28 years and was responsible for the formation and management of a Sacramento agency that represented parents in dependency cases. He has also served on numerous committees that developed policy and procedures in dependency matters for the counties he has served in. John is a former First 5 Mendocino Commissioner and a frequent presenter on juvenile dependency law throughout the state, including serving as faculty at the Beyond the Bench conference and for the Dependency Representation, Administration, Funding & Training (DRAFT) program.
He was a contributing author and editor for the Dependency Quick Guide, which is published by the California Administrative Office of the Courts, Center for Children, Families, and the Courts, as a reference manual for attorneys representing parents and children in dependency proceedings. He has also been a contributing author to Seiser and Kumli on California Juvenile Courts Practice and Procedure (Mathew Bender 2021) since 2008.
John is a graduate of McGeorge School of Law and the State University of New York, College at Buffalo.
Jennifer Kaye Williams currently serves as an administrative law judge for the San Francisco Human Services Agency. From 1999 to 2012, she was a Deputy City Attorney for the San Francisco City Attorney's Office. She initially served as trial counsel for the San Francisco Human Services Agency, and then became General Counsel to the Agency and served in that capacity for over 10 years. She also handled all appeals and writs generated from the City Attorney's juvenile dependency unit. As General Counsel, Jennifer provided legal advice regarding the administration of the dependency division, all public assistance programs.
Jennifer began her career in 1994 handling dependency cases in the Riverside County Counsel's office at both the trial and appellate levels. She then worked for the Administrative Office of the Courts under a federal grant to improve statewide compliance with Title IV-E of the Social Security Act. There, she spent time in multiple California counties, working with social services agencies, probation departments and juvenile courts, improving compliance with federal requirements in juvenile matters. She has argued before the California Supreme Court and on numerous occasions before California Courts of Appeal, and has provided training statewide for agency attorneys handling juvenile dependency matters. She continues to consult on dependency writs and appeals. In 2016, she was elected to a four-year term serving as a Trustee on the Alameda Unified School District Board of Education, and in 2020, she was re-elected to another four-year term. She lives in Alameda with her husband and two children.
Staff Teams by County
Publications
Seiser & Kumli on California Juvenile Courts Practice and Procedure is an authoritative analysis of California Dependency and Delinquency Law that is frequently cited by the California Supreme Court and the Courts of Appeal and is commonly consulted and referenced by judicial officers who preside over juvenile cases. Seiser & Kumli contains detailed discussion of dependency statutes and case law, along with practical guidance for dependency professionals.
John Passalacqua and Board Member Jennifer Williams have been contributing authors to this treatise for over 14 years. Board Member Emily Bartholmew has been an editor for over fourteen years and has authored sections since 2015. Mikaela West has been an assistant editor for ten years. Julia Hanagan began her contributions over five years ago.